Our Labels
---
Obtaining a label is a voluntary act,
witness to our desire to contribute to the construction
of a more "ecologically correct" world.

In our ranges, you will find Ecolabel or Ecocert certified products.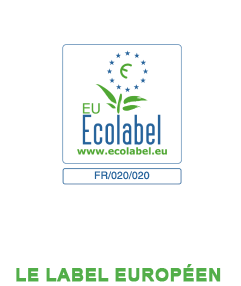 "La fleur" is the result of collaboration between the countries of the European Union.
This label is recognized worldwide.

It guarantees that the product has a reduced impact on the environment while performing at least as well as similar non-labelled products.

The many stringent criteria for obtaining the European ECOLABEL examine the entire life cycle of the product:
- Manufacturing: choice of raw materials and packaging. Distribution.
- Use: the product must, for example, require less water, energy or consumables.
- Disposal: recycling or reuse of packaging, preparation of waste or effluents for biodegradation.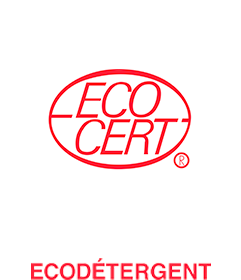 Extremely restrictive, this intractable label exclusively certifies products whose components and packaging have an impact on the environment close to zero.

It requires for the raw materials used as well as for the finished product:
- maximum biodegradability,
- toxicity close to zero.

Perfumes must be of natural origin and a very large majority of synthetic molecules (for example dyes) are prohibited.